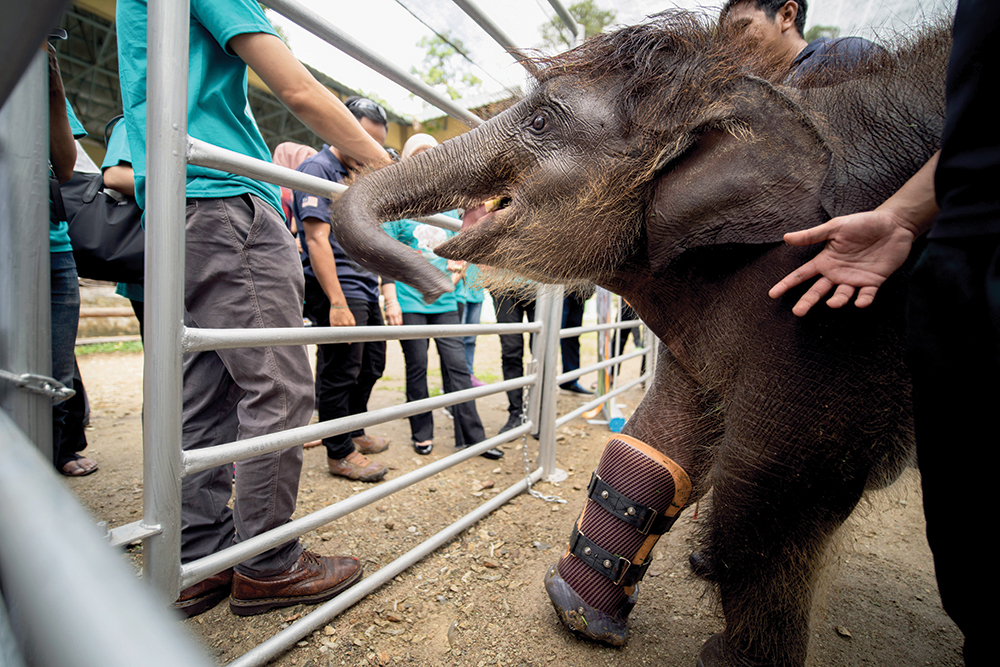 Last year, EXIM Bank refurbished and redesigned the educational materials for Kuala Gandah National Elephant Conservation Centre (NECC), as well as funded a custom-made prosthetic leg for a 13-year-old female elephant, Selendang. This year, the Bank continues with its CSR commitment in the area of elephant conservation, education and elephant welfare at the centre by adopting a handicapped two-year-old baby elephant named Elly. She was provided a prosthetic leg, a new portable paddock for daily mobility exercise and a year's supply of multivitamins and other supplements.
Elly lost her front lower right foot from a trap laid by illegal hunters and was found unconscious at Kg. Sokut Toku, Tanah Merah, Jeli, Kelantan. Elly was then rescued by Terengganu's Elephant Conservation Centre to receive early medical treatment before being transferred to NECC for her recovery process.
Elephant conservation has been a near and dear cause of the Bank, as elephants are important keystone species that create and maintain the ecosystem and make it possible for a myriad of plants and animal species to live in that environment. The loss of elephants gravely affects the biodiversity of the environment and causes major habitat chaos.