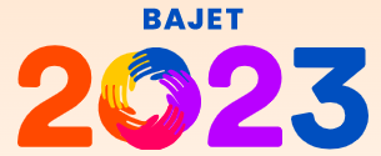 KUALA LUMPUR, Oct 8 (Bernama) – Various initiatives and incentives announced under Budget 2023 are likely to mobilise the domestic front, providing much-needed support to local businesses including the micro, small and medium enterprises (MSMEs).
Export-Import Bank of Malaysia Bhd (EXIM Bank) said the improvement in commercial activities would contribute to job creation on the back of the growing number of youths joining the workforce.
"This bodes well for the government's aspiration to enhance 'rakyat' socio-economic wellbeing," president and chief executive officer Arshad Ismail said in a statement today.
He said the budget with a total value of RM372.3 billion would change the development landscape of the country to be more inclusive and sustainable, strengthening the country's resilience towards challenges in driving growth despite current headwinds.
Arshad said the budget would also help the nation navigate issues in the economy such as rising inflation that has crimped disposable income and increases in interest rates that have magnified challenges in managing financial obligations.
"EXIM Bank is committed to playing its developmental role and delivering on its mandate in supporting more Malaysian exporters to thrive beyond Malaysian borders," he added. – BERNAMA.com
For more news coverage, please click on the following links:
BERNAMA.com (BM)