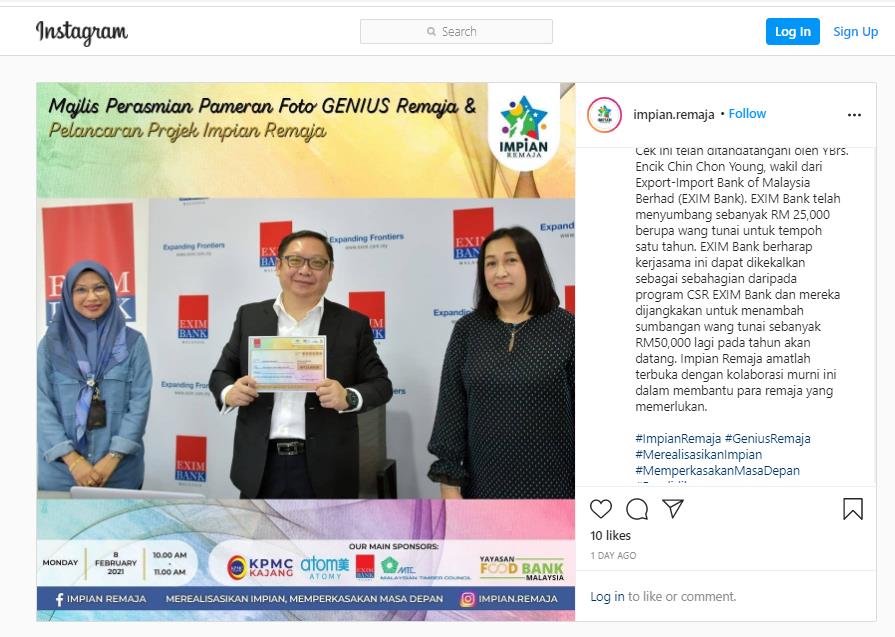 Putrajaya, Malaysia 8 February 2021 – Universiti Kebangsaan Malaysia (UKM) has launched a project called 'Projek Impian Remaja' which aims to improve the quality of life of teenagers from the B40 group.
Deputy Education Minister Muslimin Yahaya said UKM's proactive effort, which was carried out with a group of postgraduate students from its Graduate Business School, hoped to gather as many contributors from the corporate sector and individuals to help realise the teenagers' dreams.
"All donations received will be used to assist teenagers in need such as funding for their basic needs, education, health and others," he said when launching the project virtually via an online platform today.
Muslimin said teenagers development required support from families and the society, but not all families were able to provide such support especially those from the low-income group.
He said parents from the group usually had to spend a lot of time outside in order to find more income to support their family.
"To empower the teenagers, we need support and contributions from private entities, non-governmental organisations, corporate bodies as well as individuals," he added.
During the event, Muslimin also presented his personal contribution to the 'Impian Remaja' project. Other contributors are the Kajang Plaza Medical Centre, Atomy Malaysia, EXIM Bank and Yayasan Food Bank.
— BERNAMA
For more information and news coverage of the event, please click on the following links: