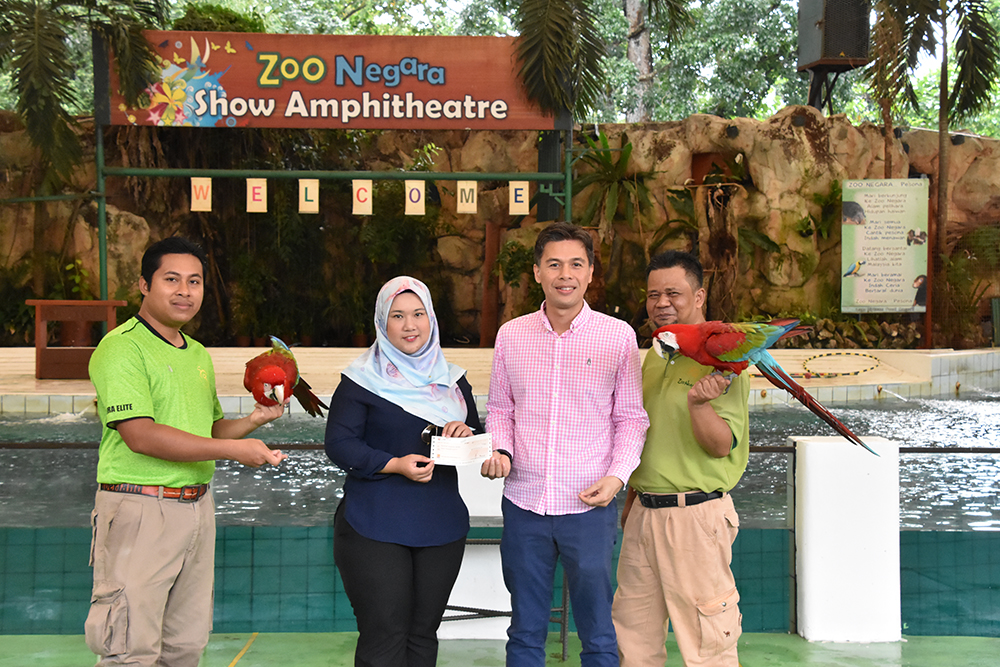 As part of our continuous effort towards the environment, EXIM Bank has renewed its contribution for a pair of Macaw birds at Zoo Negara Kuala Lumpur for 2019. The renewal of this endangered species of bird marks the fourth year of the Bank's environmental initiative.
Macaw birds or their scientific name; Arini or Ara Chloropterus is a beautiful and brilliant coloured members of the parrot that comes in a combination of red, blue, gold and yellow in colour. This bird was chosen by EXIM Bank as it not only represents the colours of our logo; red and blue but also with the intention to help save the environment as these birds are now considered endangered with only 17 species left worldwide.
This pair of Macaw birds have also been trained by the zookeepers to perform a mini show for 15 minutes twice a day to all Zoo Negara's incoming visitors.