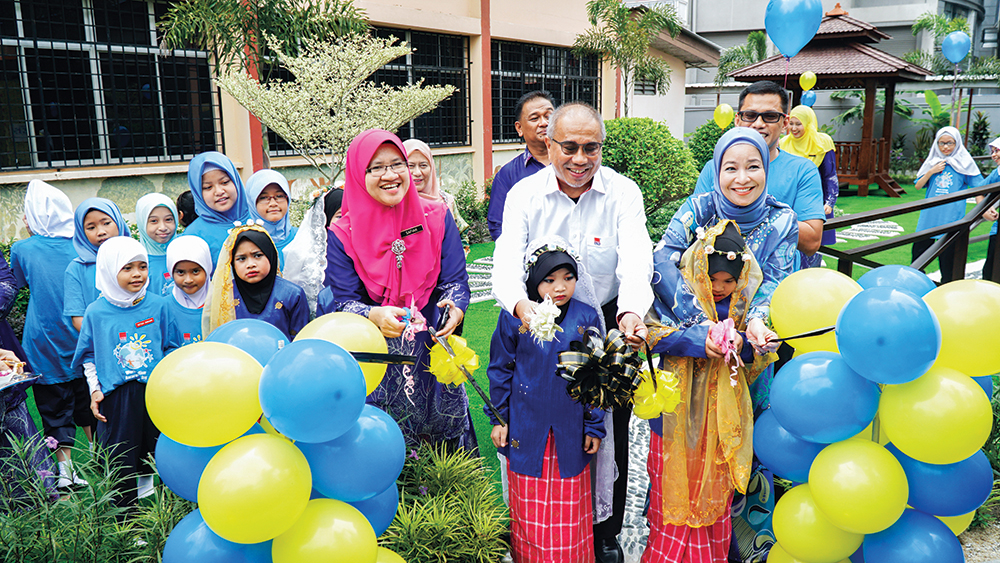 EXIM Bank celebrated World Autism Awareness Day with a group of children with autism under the 'Program Pendidikan Khas Integrasi' at Sekolah Kebangsaan (P) Jalan Batu. There are a total of 240 students at the school, 27 of whom are special needs children, with eight of them with autism. As part of its CSR initiative, a new reflexology garden was constructed to assist these special children in their daily therapeutic activities.
President/CEO of EXIM Bank, Norzilah Mohammed officiated the event where she handed a mock cheque amounting to RM10,000 for the maintenance of the school and a donation of books worth RM5,000 for the school library.
"With the installation of this reflexology garden within the school compound, the school will carry out daily therapy exercises for these special children for 20 minutes to stimulate healing and improve the wellbeing and vitality of these children," said Norzilah.
The day ended with 240 children and teachers being treated to a scrumptious lunch by EXIM Bank's management committee.